Welcome to the DFO Pacific Region Standard Oceanographic Sampling Stations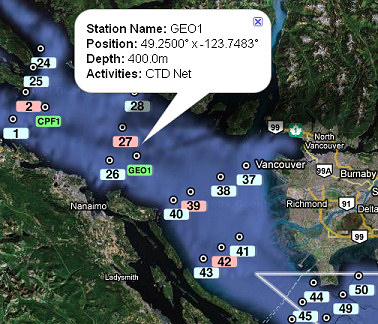 We have several 'Google Maps' that will assist with planning or locating standard oceanographic stations. Each map will show the stations plus provide a list of the stations, complete with their position and typical sampling done.
You may also view, merge, and export station locations using Google Earth.
Please select from a map below: